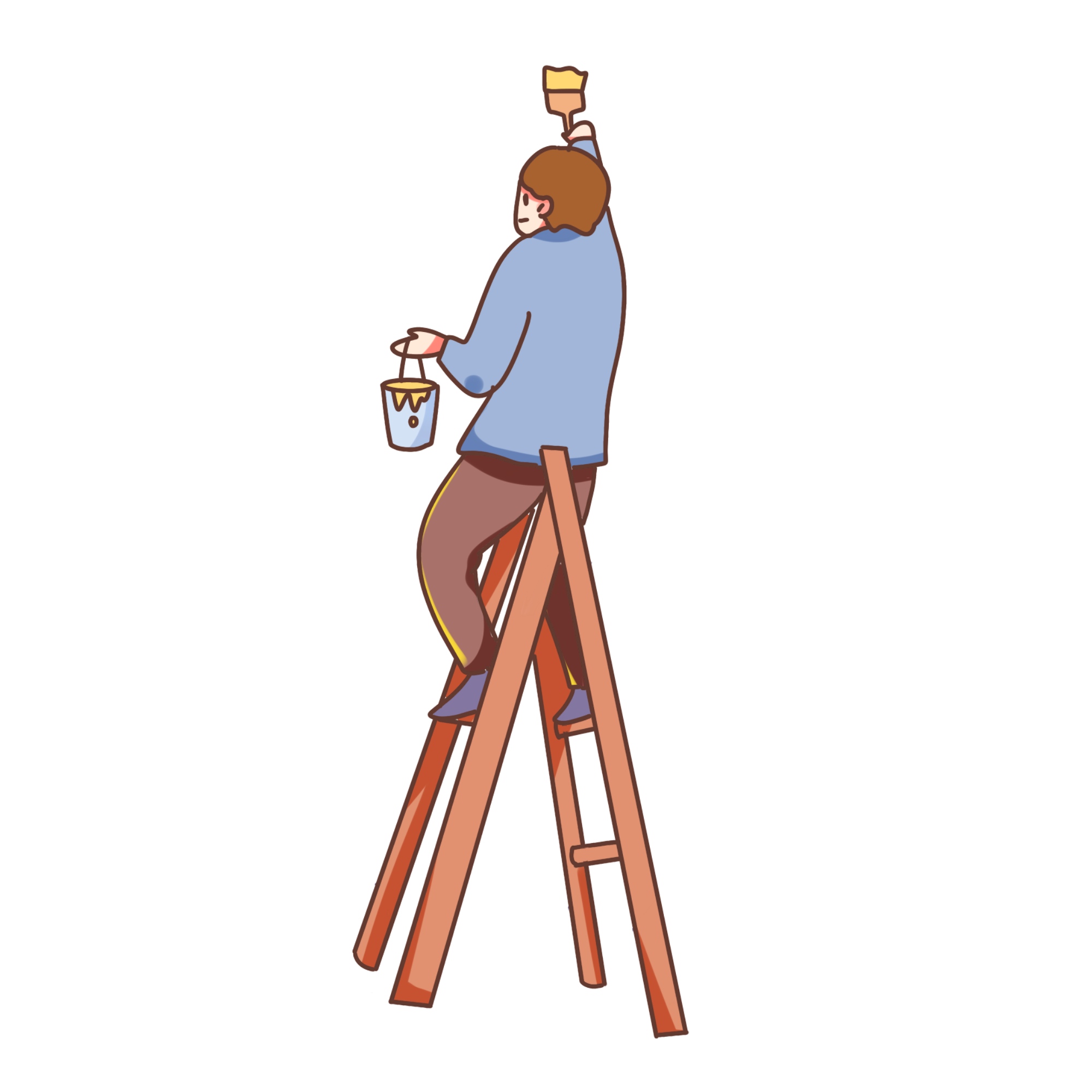 Setting priorities when you move into a home
Everybody finds things to improve, whether their house is brand new or a hundred years old. Even in a custom-built home, there is always room for improvement. In this era of work-from-home and "quiet luxury," we want to be comfortable while reducing negative impacts on the environment. Much of this can be achieved without extensive renovation, but the same ideas apply when remodeling.
In 2017 I bought a 1700 sq. ft. two-story home in Las Vegas. After six years I finally feel I'm near the end of making improvements (mostly DIY) and I can sit back and enjoy them. If I live in this house for another six years, most or all of the work will have paid for itself and I hope to sit back and enjoy it all for a little while longer. In the meantime, my home is more comfortable, convenient and cost-effective. with a smaller carbon footprint.
First, light bulbs
Home improvements should make your life better while returning concrete benefits that outweigh the cost. LED lightbulbs are one of the best examples. There are 75 light fixtures in my home. When I moved in, almost all of them held old-fashioned incandescent bulbs. 75 bulbs averaging 60 watts, running for 3 hours a day at US average $0.23 per kwh will cost over $1100 a year for electricity. Replacement costs as they burn out are also significant. LEDs consume about 1/10 of the power, so if they cost $1.50 each, that is paid back in a few months. They last much longer than incandescents so you'll use that stepladder to change them much less often. In six years, I've replaced about 20% of them. If you have 5″ recessed ceiling receptacles use BR30 bulbs, for 6″ use BR40.
For outdoor, choose yellow bulbs to reduce attracting insects and save energy with dusk-to-dawn bulbs. For patios and garages, add motion detection.
Free stuff!
NV Energy gave me LED bulbs for free. They also replaced my old refrigerator with a brand-new energy efficient one. They paid for a smart thermostat that saves at least 10% of my electricity cost for air conditioning. They provided a rebate when I replaced my HVAC with a new energy-efficient system. The water company paid to replace my irrigation controller with a smart one that reduces usage and cost. Check with your utilities to see how they can help you conserve as you make improvements.
All of these things make my life more comfortable and more efficient. Include a regular amount in your monthly budget to implement improvements. Some of these tasks require professional assistance but if you're a DIYer you might be able to handle many of them.
Checklist of tasks
Safety
For homes built before 2015 you may need to install one GFCI outlet on each circuit to reduce the risk of electrocution due to ground fault. Other types of protection such as arc fault are also available. Test all GFCI outlets regularly.
Replace all smoke detectors that are more than ten years old. Consider adding CO detectors as appropriate. Test regularly.
Deploy fire extinguishers/blankets as appropriate.
Consider escape ladders for upstairs bedrooms.
Bathtub handles/rails.
Replace over-range microwave with range hood. Install the microwave elsewhere. You need a range hood to vent cooking fumes, particularly from gas ranges. The cooking process itself, electric or gas, releases harmful pollutants. Be sure to clean the filters regularly.
Clean HVAC ducts (every few years) and dryer lint vent (every few months). Unless your house is brand new, this has probably never been done.
Cost-savings (long term):
LED lightbulbs. Payback in months.
Smart thermostat will save energy. Payback in less than two years.
Caulk/seal sinks, showers, tubs and windows to prevent costly leakage.
Insulation. Start with your garage door. Kits start at about $100. The cost payback is probably a few years but in the meantime your garage is cooler in summer and warmer in winter. Note: Adding insulation may require adjustment of your springs, which is a job for a professional.
Increased insulation for your attic might be cost-effective.
Curtains. These fall under the category of insulation. Blackout curtains block the sun during summer and keep in the heat during winter, the payback might be in a couple of years. In the meantime, you have beautiful window treatments to admire.
Sealing. Make sure doors and windows are not leaking air from the outside.
If HVAC is over 15 years old, replace with a variable speed heat pump or other system as appropriate. Seek out rebates from utilities and governments.
Water treatment. Don't waste money on bottled water. Install a whole house treatment system. Try to get a system where filters last at least six months, don't cost too much, and can be changed without calling in a plumber.
Under-sink water heaters. If you're running 60 seconds of cold water until the hot water arrives, the cost will be paid back in a few years. In the meantime, you can have instant hot water everywhere.
A swivel faucet extender is a major improvement for most sinks.
Hang a squeegee in your glass-walled shower. It will eventually pay for itself in Windex savings and, more importantly, save you a lot of effort scrubbing glass after scum dries on there.
If your toilets are more than ten years old, they probably need to be resealed. Consider replacing them entirely, with modern low-flow toilets like Toto. Resealing and replacing involve the same amount of work. A new toilet is less susceptible to costly clogs and repairs. Modern toilets flush effectively with one flush and require less cleaning.
The payback for a bidet might be as soon as your next visit to Costco, when you don't need to buy any toilet paper. (Or bottled water, see above.) Prim Americans are still repulsed by the idea of squirting water on your butt, but don't knock it if you haven't tried it. You'll never return to scratchy, smeary, costly, wasteful TP except in public restrooms or when you visit less savvy friends. Toto offers the very best, which may require some electrical work.
If kitchen disposer is less than 1 HP, replace with a stronger one that requires fewer repairs.
Countertop air fryer, small convection oven, microwave. Save your built-in oven for bigger portions.
Get a separate fridge for beverages to reduce opening/closing of main fridge doors.
High quality low flow showerheads, like Speakman, provide a better shower than the fancier ones, while using less water, and will last forever.
Replace washer and dryer if more than 15 years old, particularly if your utility will help with the cost.
Reinforce closet shelves with additional brackets as necessary. Flimsy contractor-grade brackets, as found in most newer builds, will not support a lot of weight. Don't wait for them to collapse, taking chunks of your wall with them.
Solar panels should have a payback of no more than 12 years. Sooner than that, if utility rates continue to rise. See my blog.
The skills and tools required to "Do it Yourself" (DIY) are:
Basic skills for DIY:
Working in tight spaces
Lifting and maneuvering items that weight up to 35 pounds. (Twice that if you have some help.)
Operating water supply valves
Operating electrical circuit breakers
Climbing ladders
Drilling holes
Patience
Basic tools for DIY: