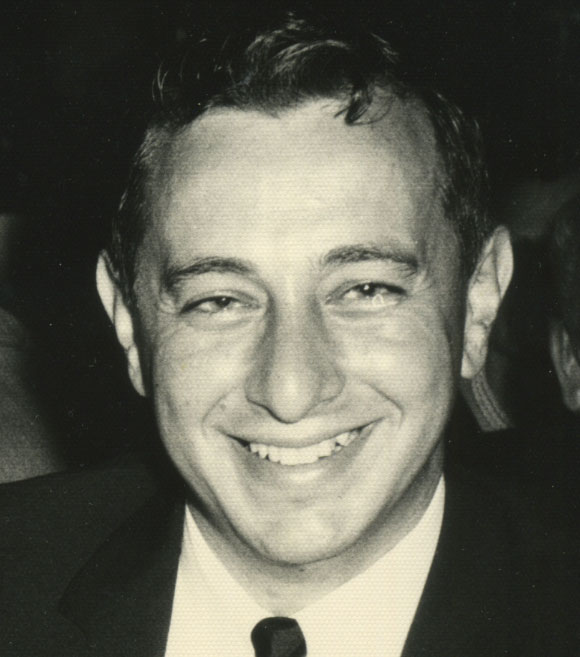 Mort Stern died of natural causes at age 91 at Matthews Medical Center near his long-time home in Charlotte, North Carolina. Born in Chicago, he graduated from Von Steuben High, where he met Jeannine May Mell (1931-2010). They married in 1951, while Mort was serving in the US Navy submarine force as a radio technician. Based in New London and Key West before his honorable discharge, they then settled in Skokie, Illinois where Mort established an electronics business. After divorce, Mort moved to Syosset, New York where he met his second wife, Jill Force. They settled in Charlotte, where he continued his electronics and data processing businesses, operating the first IBM 360 mainframe in the area. He served the US government with occasional repair jobs in remote locations, including submarine detectors in the Bering Strait, as well as contracts with Oak Ridge National Laboratory. 
Mort was a kind-hearted, gentle and generous gentleman who gave unconditional love and support to his family. Like his father Manny and mother Jean, he worked hard and played hard. Restoring and racing sports cars, particularly Alfa Romeos, were among his favorite activities. In 1990 he was honored for his outstanding contributions to the Central Carolinas Region of the SCCA. He participated in Solo events including several entries in the Chimney Rock Hill Climb, the Grandfather Mountain Hill climb, and Tail of the Dragon Hill climb. He participated in many Solo 1 events through the early 1980s and 1990s and was very active in the Rally Time/Distance events in the 1970s. He competed in several classes including Formula Atlantic, Formula Ford, Club Ford, and E Production Alfa Romeos. He raced into his late 70's and enjoyed it as much as when he campaigned his son Paul to many National event wins in Formula Ford and Formula Continental. Racing was his passion, but he enjoyed seeing his sons and daughter succeed in life and their passions.
Mort is survived by his sister Audrey Friedman, Jill Force Stern and six grateful children: Keith (James), Marc (Judith), Kenneth (Sandy), Shawn (Robin), Stephanie Al-Zubaidy (Zaidoon) and Paul (Lisa); seven grandchildren and seven great-grandchildren.
In conformance with his Jewish heritage, burial was immediate and no public services are planned other than Yahrzeit on November 27, 2023 (one-year anniversary by Hebrew calendar), details TBA.